2018 was about as wild as how many different hairstyles I had. Long hair? We did that. Red hair? Okay yeah why not. Let's bleach it back blonde in a month and then chop it all off? Rock'n'roll. Let's have a breakdown because of said short hair + invest in extensions? (major shout out to Jessica for putting so much love + effort into my ever changing looks + still loving me and props to Taylar for making me Stevie Nicks / Misty Day again)

How many days are in a year? 2018 alone felt like there were 10,000 days… and then it didn't. So many days ran together while others dragged on for miles. Am I happy to see it go? Yes and no. I was busier than I have ever been in my entire career. With that came so many challenges; learning how to time manage more efficiently (semi-there… still a work in progress). Still trying to manage everything more efficiently.

I vowed to myself in 2018 that I would blog like I used to and that in itself was a bust. I used to blog + write + snap + write all. the. TIME. And then some of you may remember that one time my account got hacked. I did everything in my power to fix it. Tracked down CEOs of GOOGLE for crying out loud to try and troubleshoot the site with me. Lo and behold, nothing could be done. I had to trash my entire former blog. Years and years and years of work and words were lost + I was devastated. It's so hard to watch something you painstakingly built from the ground up be destroyed + deleted in a matter of seconds.

Then came this babe. This beautiful site + easy to load template + I promised myself I'd work on it and…. here we are. 5 posts maybe? Spanning two years? So as we enter into this New Year I, Laura Fulmer, hereby announce I will do my best to post again. To try again. Writing is extremely therapeutic for me. Another outlet for me to get my voice out there (even if no one's listening). You ever feel like you have so many words jumbled up inside you, bursting to get out of you? Hello world, it's me, Laura.

2018 was N U T S. Weddings were still my baby, but after working with The Augusta Convention & Visitors Bureau in 2017, they picked me up again (along with Westobou) to begin shooting commercial work for them and things have never looked the same. It has been amazing getting to know + love our city of Augusta even more by getting to be some of the eyes for the city. To encourage out-of-towners to want to come + visit + to get locals to love it a little bit more. It's been wild, busy, and so much freaking fun. 2018 brought some amazing clients, stories I'd never get to tell if it weren't for this job. There's so much about weddings that I love - that makes me come alive on wedding day. Getting to document that day; that one day for a beautiful couple… to be trusted with that documentation is something I have never taken lightly.

2018 took me to A F R I C A. Like, what??? I still haven't been able to shake that one. All of my life I have dreamed about doing missions work in Africa. Being raised as a PK (Preacher's Kid for those that don't know that life; shout out to the ones that do) I always dreamed about going away to any country, helping others, immersing myself and learning more about a culture I know nothing about. But time right? Life, right? In fact, I dreamed of going into the Peace Corps after college before my career began and then Madeline happened (another day for that beautiful, amazing story of my firstborn my baby love bun!) and then kids happened, finances, time, more kids, etc etc. I never envisioned it happening. Never thought I'd get an opportunity to go. Then in walks in Christan Barnett of 28BOLD. We met on a whim. I had avoided the idea of Bible Study groups for forever… specifically, a women's only Bible study group. I don't know what it was about it that intimidated me but it did. I didn't think I'd fit in or make friends or take anything away from it (I'm a solo prayer warrior / studier / meditative kind of gal). But, 2018 told me I should give it a chance. And 2018 was freaking right. What a ride. What a memory. What a gift and experience of a lifetime Christan and 28Bold and South Africa and every single person I met and bonded with on that trip gave me. I will never, ever forget it. Christan brought me along to document the incredible work she's doing there, the gift of water that she's bringing along with 28BOLD and the life changing ministry she's taking with her. This was an experience I will forever be grateful for.

2018 pushed me to the extremes and then back again. Not everything was beautiful and sunlight and magic. There was heartache, there was loss. Boundaries were pushed, I had to learn how to say No. I watched relationships unravel, I watched worlds fall apart of those closest to me. I carried burdens. I struggled with my own. Old demons resurfaced + tried to bury me. I discovered new parts of myself and discovered I'm still a mess. Still a disaster. Extremely flawed, but a steady work in progress. Here's just a glimpse into the adventure 2018 took me on + the art I get to create with so many incredible human beings.

Thankful doesn't do it justice:





My scars remind me that I did indeed survive my deepest wounds. That in itself is an accomplishment. And they bring to mind something else, too. They remind me that the damage life has inflicted on me has, in many places, left me stronger and more resilient. What hurt me in the past has actually made me better equipped to face the present.
(click on the images below for more of a peek into my time with the Westobou Festival 2018) ❤️
The return of LyvRoxStyle + our bloggerelationship
Lyv + I met four years ago in Columbia, South Carolina when she was in need of a photographer to shoot a few looks for her fashion blog. In all honesty, I had shot editorial pieces before but never anything specifically for a fashion blogger. I knew that this type of craft was on the rise, I love fashion (I don't always "get it" but I try? Combat boots with everything anyone?). When I met Lyv I knew that the rest was history. Our flow on sites together is instant. Electric. We get one another. She gets me. And we have a freaking blast doing it.
Also in the editorial world, I was introduced to the beauty queen that is Kristine Rodriguez of Responsive Textiles. I was introduced to her + her incredible knitwear that she handcrafts. The talent here in Augusta is outrageous.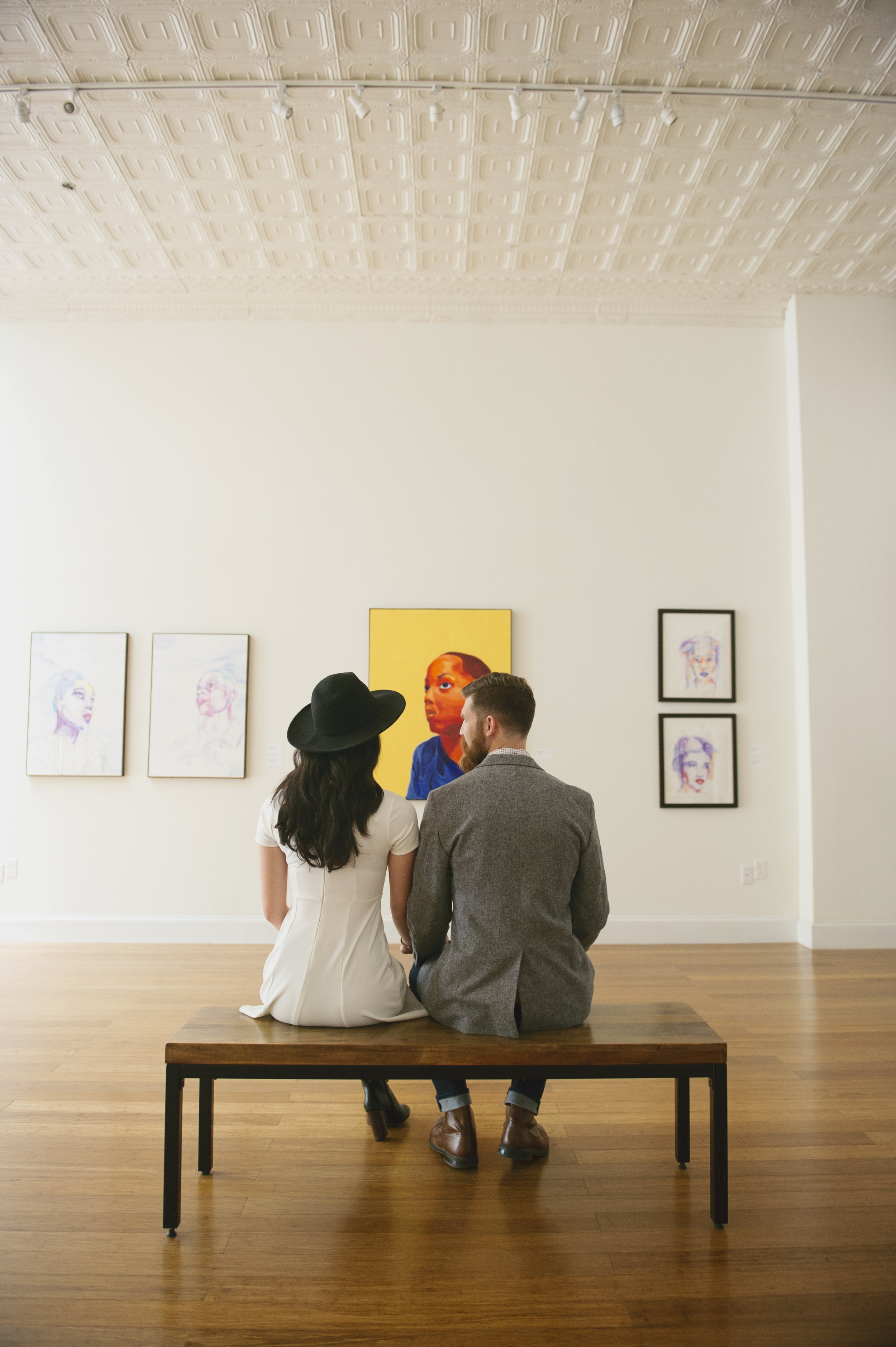 2018 was also the year to see a lot of hard work come to fruition. I began my journey into commercial world with the Augusta Convention & Visitors Bureau in May 2017. It was easily one of the most significant / critical / most amazing things I've done in this journey of my 11+ year long photography career. It was eye opening. It taught me. A . LOT. I worked the hardest I've ever worked in my life. And loved. every. single . minute of it. It wasn't until 2018 that I got to see the fruits of all of our labor (it was a major team effort… so thankful for all of the folks I met, cried with, worked alongside). This was the cover photo chosen for the ACVB's Marketing material.
Another beautiful soul I had the honor + privilege to connect with / collaborate with / dream with / create with. Lisa Kyzer is a visionary + beyond and I have been stoked to have gone along this journey with her in order to showcase beautiful gowns in an artistic way. She allows my darkness, my pain, my emotion to shine through. Embraces it. Encourages it. For that, I'm eternally grateful.
For those that stuck with this incredibly long post, you're the real MVPs.
These photos were just a taste of what went down this year. 2019 is already proving to be a promising / busier / exciting AFFFFF year…
Can't wait to take you along for the ride.

xx-
L